List of Dealers who would have been at Arisia 2022
(Last Updated: 2022-01-25)
See below for the list of Adult (18+) vendors.
---
Angelwear Creations
I'm a jeweler working in space and science themes. I work in gold and silver, gems and mineral specimens and make nifty shiny things.
https://www.etsy.com/shop/AngelwearCreations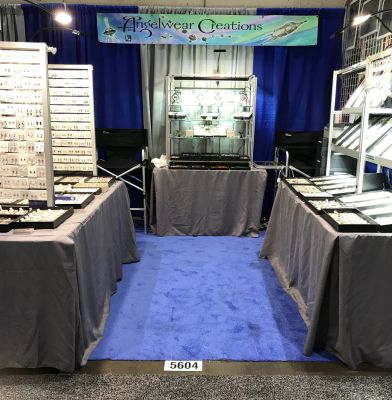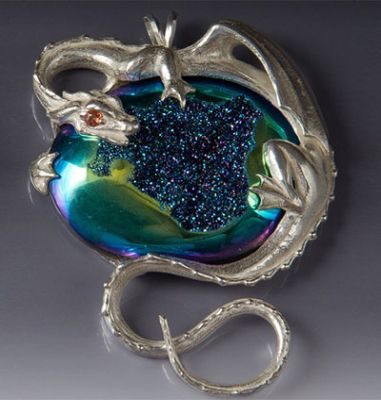 ---
Auntie Arwen's Spices
A wide variety of spice/seasoning blends (my recipes; and we've been selling at Arisia for years); also catnip mice, crystallized ginger, and my books. Since Arisia in person has been cancelled this year, folks looking for our spices should go directly to www.auntiearwenspices.com; for online purchases.
http://auntiearwenspices.com
Dealer Discount: check at www.auntiearwenspices.com
Expires: Check website for discounts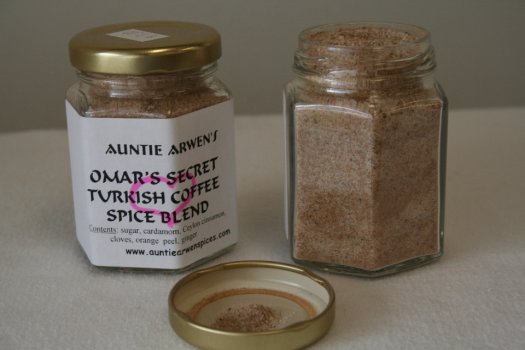 ---
Author Guy
The best books you've never heard of.
---
Cloak & Dagger Creations
We create warm, durable, cloaks and other historically inspired clothing for daily use or special events. Our garments are made to last and are available in a variety of lengths, weights, and fabrics. Most are one of a kind. Contact us for details, questions, shipping options or to enquire about customwork. We're happy to go over texture, color, construction details, measurements and more. Buying a cloak is an investment - we want to make sure you get the right match!
We're also happy to set up masked, well-ventilated appointments for folks to visit our small studio in person! Appointments are also available for local pickup of online purchases. We're pretty informal and appointments can often be made the same day!
https://www.cloakmakers.com
Dealer Discount: Use Discount Code "ABetterYear2022" for 10% off anything in stock on our site through the end of the year.
Expires: Midnight on Dec. 31, 2022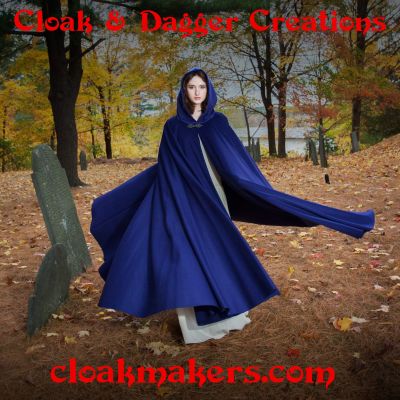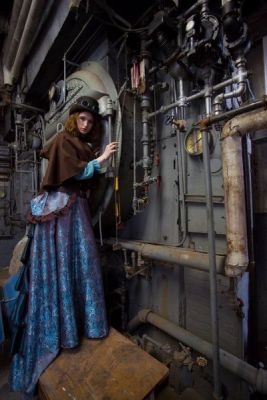 ---
Cross Rose | Ears & Rears
Japanese Lolita, Kimono and alternative fashion, jewelry & furry ears!
www.facebook.com/CrossxRose
---
Delicious Boutique
cosplay, steampunk, burningman, eco-friendly, slow-fashion, post-apocalyptic, sustainable, firearts, masks
www.deliciousboutique.com
---
Domino Trendz
Custom made accessories, from custom made products, hand made just for you.
www.Dominotrendz.com
---
Dragon's Design, The
Custom Creations in Leather, vegan friendly PVC, and colorful chains.
---
Dragon's Lair, The / Plushie Zoo
We have what is probably the largest collection of stuffed animals this side of Betelgeuse with our menagerie ranging from Aardvark to Zebra. We, also, have a fantastic collection of Squishables and your favorite diseases (and vaccines) from Giant Microbes.
www.plushiezoo.biz
Dealer Discount: Free Shipping for all orders over $50 (continental USA only).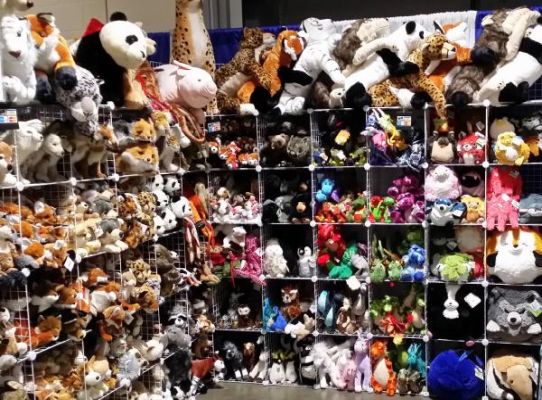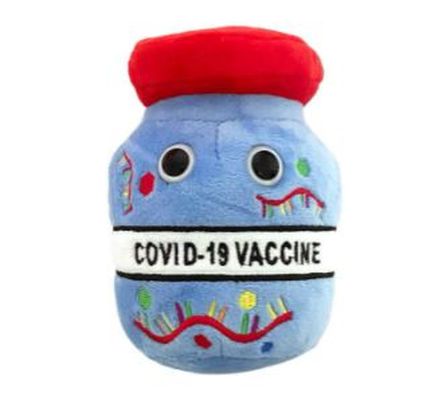 ---
Earth Wisdom
Smart,funny tees, magic dresses, and silk/velvet jackets
http://earthwisdommusicandclothing.com
Dealer Discount: Shirts on web already discounted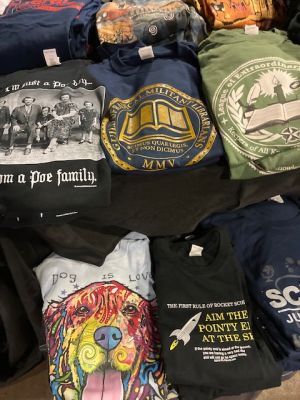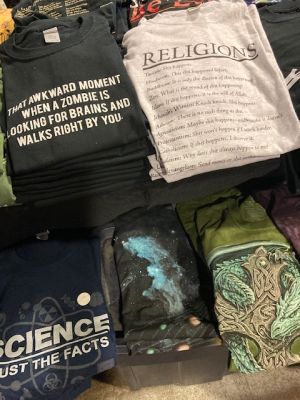 ---
Fantastic Books
Publisher of awesome speculative fiction and related non-fiction.
http://www.FantasticBooks.biz
---
Foam Brain Games
Make Your Next Game Night a Critical Hit with Foam Brain Games - we sell dice, RPG accessories, enamel pins, tee shirts and more!
www.foambrain.com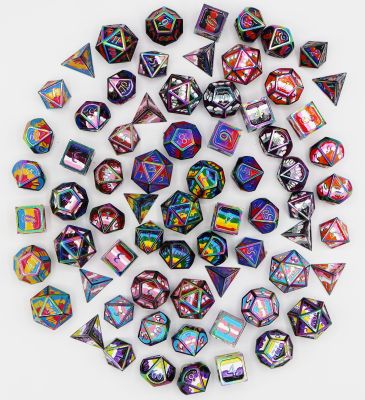 ---
ForLoveOfNerd Doodles
Get Nerdy
https://linktr.ee/forloveofnerd
---
Geeks Bearing Gifts
Wearable Art for the Thinking Person
GeeksBearingGiftsTNA.etsy.com
---
Hibernacula
Treasures and talismans, metal and stone, crystal and bone.
www.studiohibernacula.com
---
HKT Import Toys / mugentoys.com
Our specialty is Japanese Import toys and collectibles. Our products lines include
-PVC figures and statues
- Plushies
- Blind Box trading figures
- Gashapon
- Model Kits
- Japanese Sci Fi / Godzilla
- Super Sentai / Live action
- Kawaii / cute
- Pop culture items and accessories
You can still shop with us and enjoy a discount while we meet at this years virtual Arisia meetup. We are offering a discount to all until the end of January!
https://www.mugentoys.com
Dealer Discount: Arisia2022 (Good for 15% on orders over $10)
Expires: End of January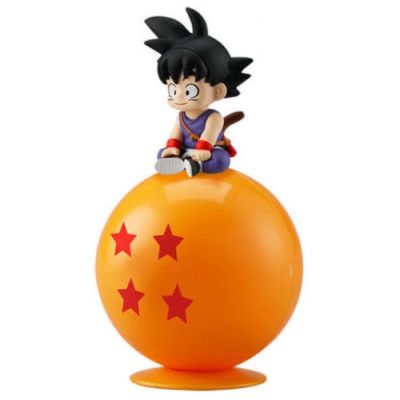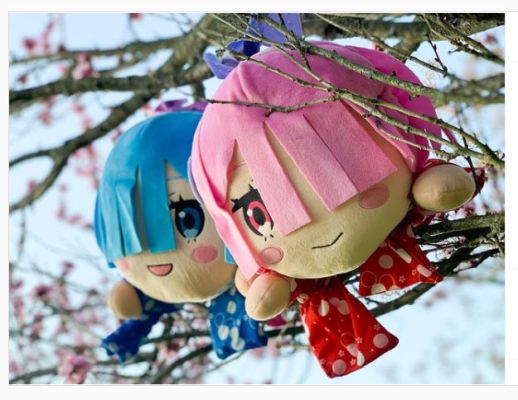 ---
I Think I've Created a Monstah
Original Artwork and Vintage Collectibles
---
Innsmouth Look Publishing
Self-publisher of quality snark fiction, author of the "Action Figures" YA superhero series, "The Adventures of Strongarm & Lightfoot" humorous fantasy series, and the urban fantasy trilogy "Well-Behaved Women."
Signed print copies are available through my website. Kindle editions and audiobooks are available through Amazon.
https://innsmouthlook.com/
---
Izzy & Marley
Proud creator of fine geeky vessels of carrying.
http://www.etsy.com/shop/izzyandmarley
---
Larry Smith Book Seller
31 years of supplying books at conventions.
---
Le Fae Rouge
Comfortable Handmade Sexy Underwear for Humans of All Sizes & Genders
Www.etsy.com/shop/lefaerouge
---
Lisa Was Here
The Coaster Gal. Bringing cheer to your ugly mugs!
https://www.etsy.com/shop/lisawashere/
---
Louisa's Knit Knacks
Louisa's Knit Knacks started in 2017, although I have been knitting and crocheting for about 19 years. My favorite toys as a kid were ones that I made myself, and that hasn't changed. Over the years, my methods have evolved, and I now make durable toys and play sets intended for open-ended play.
https://www.etsy.com/shop/louisasknitknacks/
Dealer Discount: ARISIA2022 can be used for 10% off in my Etsy store. If you contact me through any of my pages (Facebook, Instagram, or Etsy) to place an order, let me know that you are from Arisia and I will apply a discount to your purchase.
Expires: Entire Weekend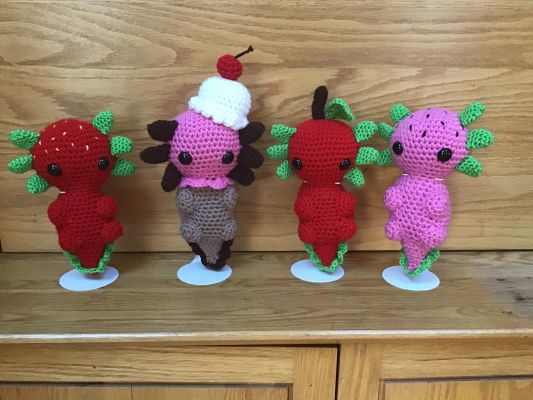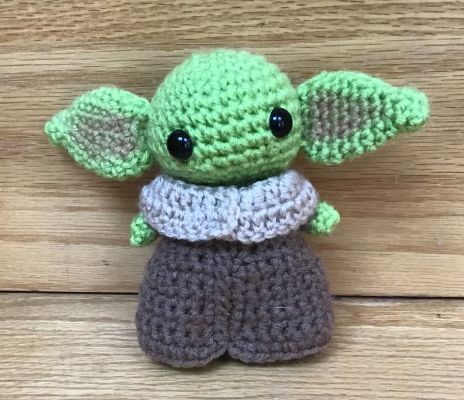 ---
Meloria Maille
Chainmaille and more for the witchy, weird, and queer
www.meloriamaille.com
---
MiFuWorks
Discover a new fantastical companion for you and your plants!
https://www.mifuworks.com/
---
Mind's Eye Bookstore, The
Used SF&F books including a large collection of signed books
https://themindseye.com/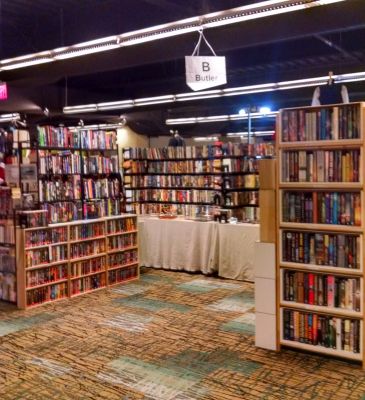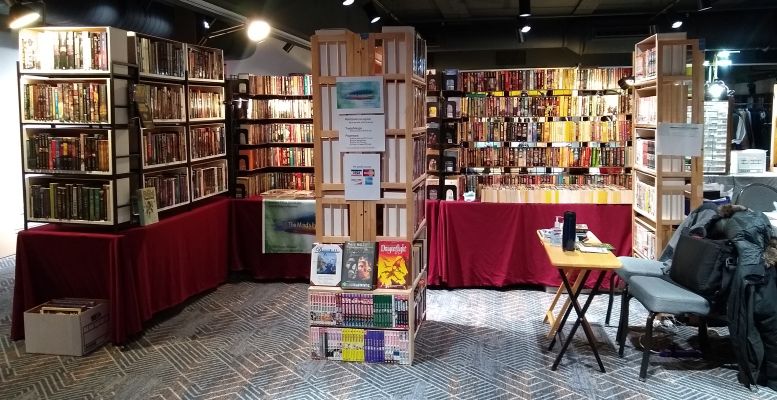 ---
Modern Artifice
Magical Dice that hurt your enemies, not your wallet!
www.etsy.com/shop/modernartifice
---
Nightengale Needles LLC
Queer art by queer artists!
http://www.nightengale.org
---
Nightwing Whitehead
Nightwing Whitehead started learning about clothing at the knee of her stepmother, eventually earning a Bachelor of Science in Fashion Design at Philadelphia University. She has worked for several theaters, and has her own business designing and creating what she calls costumes for life... suits, evening gowns, and Cosplay.
Nightwing uses natural fibers such as cotton, hemp, linen, silk, and wool, as much as possible. However, she is not afraid of convincing almost anything, from metal to plastic to beyond, to act as the material for her creations.
The clothing is individually created for each customer for a perfect fit. If you can describe it, she can create it.
http://nightwingwhitehead.com
Dealer Discount: I like to give a "friends discount" to just about everyone. Would you like to be my friend?
Expires: End of January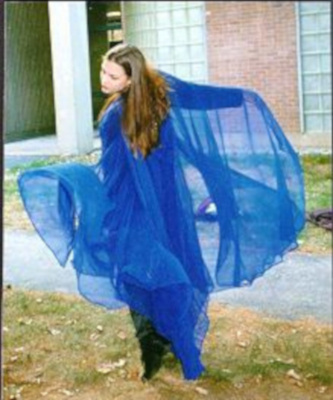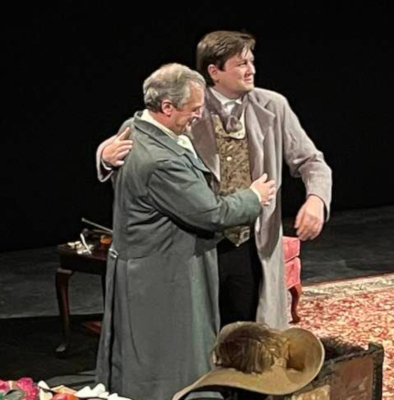 ---
Pandemonium Books & Games
Pandemonium Books and Games has resided in Boston for over 30 years. Our community is for anyone interested in enriching their life through play, literature, and imaginative storytelling. We also have the largest event space of its kind in the Boston area (currently closed for Omicron), where we strive to create a comfortable and welcoming place for folks of all ages and identities.
Shop online using code ARISIA15 for 15% off on all:
Science fiction, horror, and fantasy books

RPGs including Dungeons & Dragons and indie titles

Dice including D&D dice, metal dice, and emstone dice

Miniatures including Wizkids, Warlock Tiles, and Reaper

Wargames including X-Wing, Warhammer, and Frostgrave

Board Games & Puzzles including great single player or two player games

Collectible card game booster packs: MTG, Pokemon, Yu-Gi-Oh, and Vanguard
https://pandemoniumbooks.com/
Dealer Discount: 15% Off Online Using Code ARISIA15 (see above for details)
Expires: Entire Weekend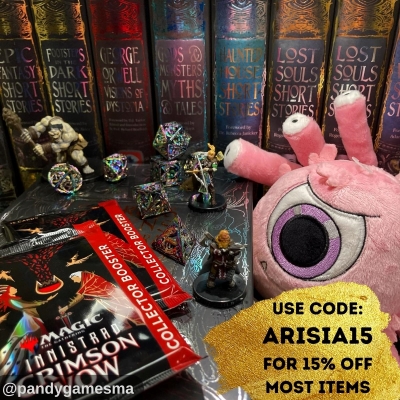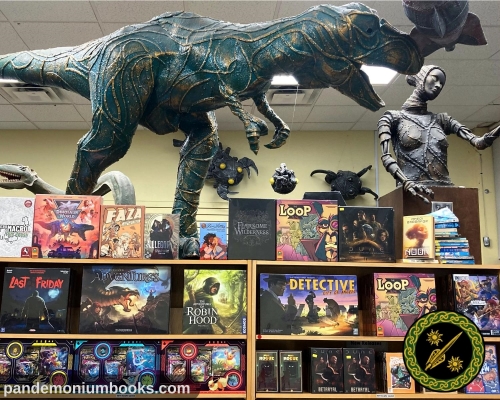 ---
Peacock's Nest Studio
Geeky skin care, from henna to hand sanitizer
www.peacocksneststudio.com
---
Pendragon Costumes
Hand crafting fine men's & women's clothing for over thirty years.
https://www.pendragoncostumes.com/
---
QuantumSeahorse
Origami jewelry
http://quantumseahorse.storenvy.com/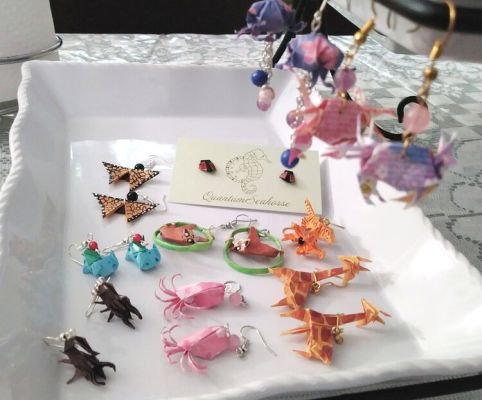 ---
Redstone Sisters Designs
Colorful and vibrant chainmaille jewelry! I combine chainmaille with beads, gemstones, and other elements to create unique and budget-friendly pieces.
https://www.etsy.com/shop/redstonesisdesigns
Dealer Discount: Free standard domestic shipping for all orders of $50 or more with code ARISIA22
Expires: Entire Weekend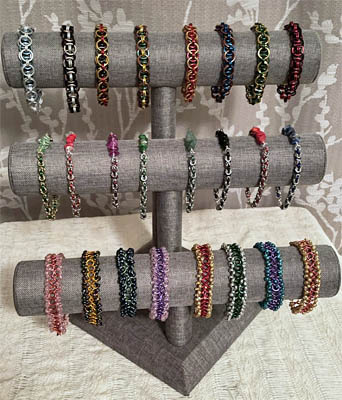 ---
Silver Owl Creations
Fantasy and steampunk jewelry in wire and hand-colored brass
https://www.etsy.com/shop/silverowlcreations
---
Strange Hours Atelier
Inspired folklore, history, and the mathematics of nature, Strange Hours Atelier specializes in one-of-a-kind handmade felt hats in a variety of whimsical and fantastical styles. In addition to curious millinery, Strange Hours is also known for offering fine art etchings featuring original esoteric artwork, textile prints, stickers, pinback buttons and other assorted whimsies.
Patrons outside the US (or those who prefer to shop through Etsy) can use https://chronographia.etsy.com
https://strangehours.com
Dealer Discount: Arisia10 will give shoppers 10% off their order (works in both my main shop & Etsy)
Expires: Entire Weekend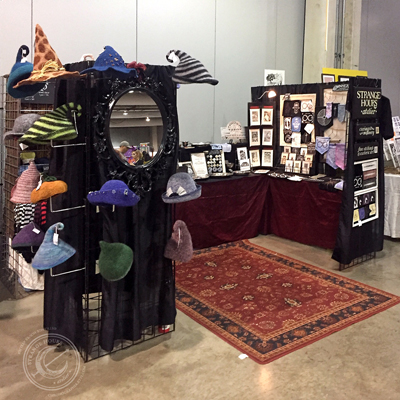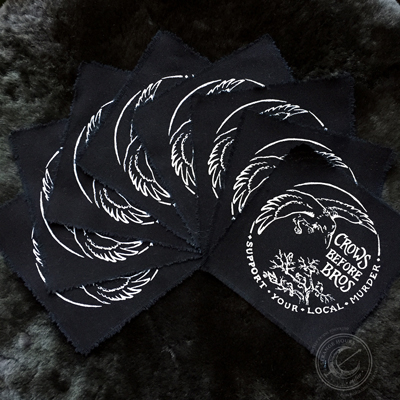 ---
Sunspot Designs
Sunspot Designs gothic and fantasy jewelry specializes in eccentric elegance for everyone. Ranging from mermaid chic to shameless vampire bling, there's something for everyone (on every budget), whether your style is creepy, cute, or just plain weird.
Sunspot Designs has been a one-woman business since 1995!
http://www.sunspotdesigns.com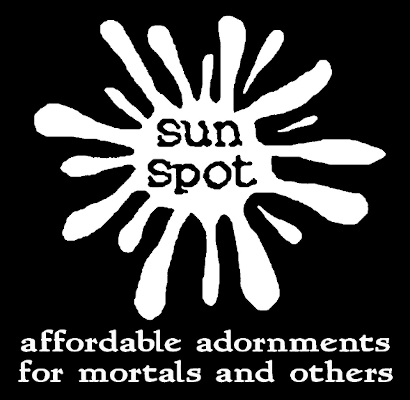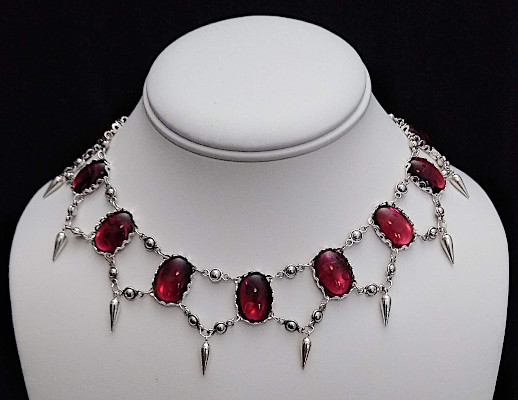 ---
Tally Mark's Fantasy Sculptures
Baby fantasy beasts and anime animals! Original hand-painted figurines.
https://www.deviantart.com/tallydragon/gallery
---
Tea and Absinthe
Drink your fandom! Loose leaf teas inspired by Doctor Who, Steven Universe, Supernatural, Star Trek, Hogwarts houses, Alice in Wonderland, and more. Available in black tea, green tea, and non-caffeinated herbal tea flavors. Now in biodegradable packaging! Plus cute infusers, cheeky mugs, science barware, kitchen toys, sci-fi books, pins, and more.
For the past 12 years, we have scoured the 'Verse searching for all the shiny we can find to share. From vintage and vaudeville to spaceships and superheroes. From Steampunk to Doctor Who, and everything in between. We aim to bring you the coolest, geekiest, nerdiest, most elegant, delicious, and unique ...stuff.
https://www.teaandabsinthe.com/
Dealer Discount: Free shipping on orders of $30+ with code 22ARISIA
Expires: End of January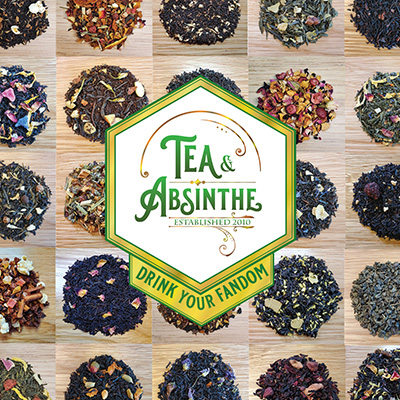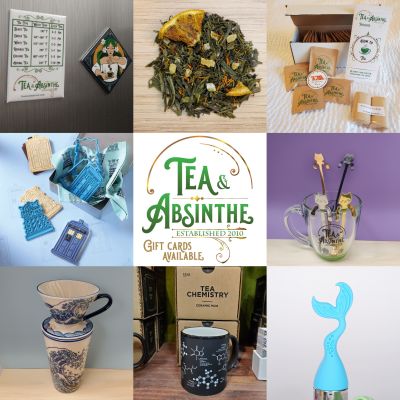 ---
Wendy Ellertson Studio
Wendy Ellertson creates sculptural leather figures and accessories to stir creativity and story.
"As an artists I try to make sense of the world through story, practice and my hands. I tap into the swirling creative energy of the world, share it and encourage the creativity of others for the perspective and understanding it can bring to life. My hope is that my sculptural figures and accessories inspire listening to others, to the world and to one's own creative spirit and to look at life as an adventure to be savored."
Wendy has been an active member of the fine craft community for over 50 years, dancing around and through many media categories. She exhibits her work at major fine craft shows (in person and now virtually), galleries, museum shows and an occasional science fiction/fantasy con (where her Ollie, the Aquatic Librarian won best in show in 2019 at Arisia) . Her home and studio are in Roxbury, MA where she and her husband moved fifty plus years ago, raised their children and themselves and are strong supporters of the artrox community.
https://ellertson.com
Dealer Discount: 15% discount on any item.
Expires: End of January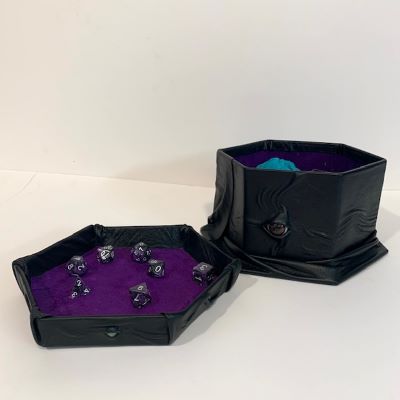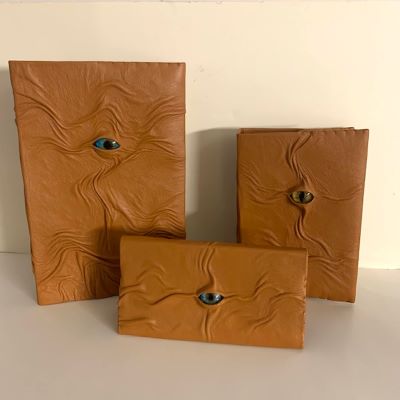 ---
Wildwood Bindery
Marbled goods handmade in New England
wildwoodbindery.com
https://www.goddesscecilia.com/merswag
Dealer Discount: Use Code Word: ARISIA22 on apparel, tote bags, and stickers available on goddesscecilia.com/merswag
Expires: End of January